Welcome to An Najeeb…The home of good food and service.
We serve unique Indian, Grilled and Indo-Chinese dishes using authentic recipes and spices from all over the world creating tastes you won't find anywhere else.
We are a 200 seater multi floor restaurant in the heart of the city. We are unlike any other restaurant or food place out there. Our main focus is to ensure you have a great time and enjoy good food.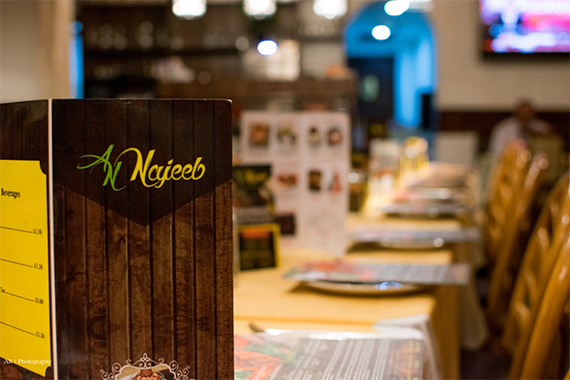 NEW MENU NOW AVAILABLE

Our Delivery Partners
We have recognised the importance of serving great tasting food all the time. Currently, our partners help us deliver the 'Restaurant experience in your home'. (Click on the image, to go directly to our delivery page).



Have you had the Tawa Experience yet?
We have had people travel from all over the UK to try our Special Tawa which can made to share between up to 6 people at any one time. You can  choose either a Indian Tawa or Indo-Chinese Tawa.
Don't know what Indo-Chinese is? Its chinese food with our own twist, believe me it's good. We have been serving these dishes for over 15 years. We also boast that it was An Najeeb who first brought about the indo-chinese concept to Leicester 15 years go, to learn more on this read Our Story.